Welcome to Segebart Chiropractic
Segebart Chiropractic opened its doors on Jan 3rd of 2012 and has been helping people of all ages since. No patient is to old or young for us at Segebart Chiropractic.
We provide DOT Physicals, Sports Physicals and are DOT Certified to perform drug collections.
Segebart Chiropractic will work to find, diagnose and provide help to fix the problem you are experiencing. Working with you to improve your range of motion, decrease pain and help you enjoy a healthier life.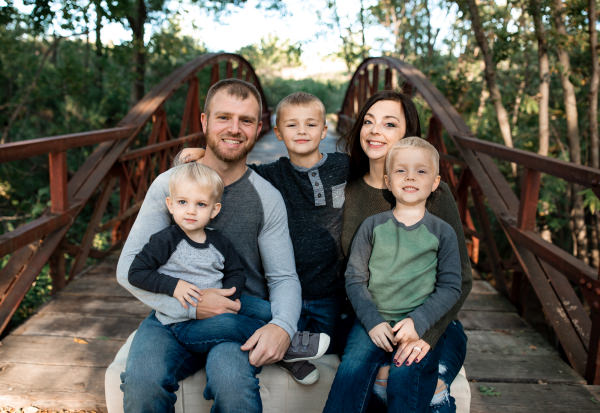 Jake Segebart, D.C. and Family
Pediatric Care
Headaches and Migraines
Sports related Injuries
Carpal Tunnel Syndrome
Shoulder Issues
Auto Accidents
Whiplash Injuries
TMJ Issues
Neck Pain
Mid & Upper Back Pain
Sciatica
Sports Physicals
DOT physicals
Scoliosis
Tendonitis, Bursitis
Tennis and Golfers Elbow
Extremity (wrist, ankle, knee, elbow & foot)
Arch and Foot Pain
Work Related Injuries
Posture and Ergonomic Help